Learning to play the guitar can get a bit expensive in the long run. It's not that anyone aspect is overly expensive (except you Gibson :-)), but the fact that it takes quite a while, and all the little things can really start adding up if you aren't mindful of your spendings.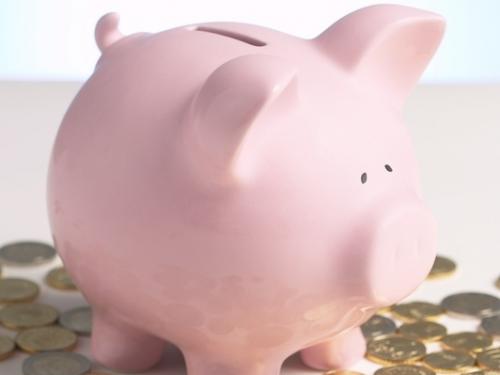 Because of this, I've collected a couple of discount and coupon codes for guitar students, which you'll be able to use to save a few $ here and there, and in the long run, it might even add up to major savings.
And don't underestimate this!
Learning the guitar takes years, and you'll be saving hundreds of $ if you spend wisely.
I'll give you links to coupons and discount offers to redeem over at Jamplay, GuitarTricks, TrueFire, Guitar Pro, and of course TheGuitarLesson.com below.
TrueFire Promo Code - 25% off
TrueFire is a video guitar lesson that I highly recommend to intermediate-advanced guitarists in my mega comparison of the best online guitar lesson sites.
They have an offer where you can get 2 weeks free access and a 25% discount on their lessons if you decide to become a paying member.
Here is the TrueFire discount page.
JamPlay Coupon - Up to 25% off
JamPlay is a pretty cool video guitar lesson site, I usually recommend it to more advanced students, since they have a lot of useful lessons on genres specific aspects of playing guitar.
Check out these Jamplay coupon codes to get 25% off I found, which you can use at any time to save some money on your membership.
GuitarTricks Discount - Save $50
GuitarTricks is one of the oldest video guitar sites on the Internet. It is very similar to JamPlay, with a couple of extra features that are nice to have (check out this comparison between JamPlay vs GuitarTricks).
GuitarTricks has a nice savings option, where if you sign up for their yearly membership, you'll get major $$ off the regular price. Check out how to take advantage of the GuitarTricks discount.
Guitar Pro 7 Coupon Code - 20% Discount
Guitar Pro 6 is absolutely the best tablature editing and playback software ever made.
As a premium member of TheGuitarLesson.com, you will receive a coupon code for Guitar Pro, which you'll need to enter on their checkout page, and it will deduct 20% of the full price of the software.
TheGuitarLesson.com Discount - 3 Months Free
And of course, you can get some nice savings at our site, TheGuitarLesson.com as well.
It's more of a discount rather than a promo code, meaning that the longer you sign up for, the more free time you get. At most, you can get 3 months free if you buy a 6-month membership, which is a savings of $27.
So let's say you use all of the discount offers above, you'll be at over $150 in savings already. Being thrifty is not a shame, and the little expenditures can really add up in the long run. Make sure you are mindful and look for discount opportunities like the above.
If you know of any other guitar-related discounts or coupon codes, please share them in a comment below.