The online acoustic guitar lessons at TheGuitarLesson.com offer an effective way of learning to play the acoustic guitar. Our method of teaching focuses not on showing you some acoustic guitar chords and scales, since strumming some chords and playing scales all day will get boring, since it's not very musical.
Our method of teaching you to play the acoustic guitar focuses on teaching you acoustic guitar songs. Learning to play songs once you're comfortable with basic guitar techniques is great, since it will keep your practice sessions fun and motivating. There's nothing like being able to play one of your favorite songs for the first time, and our beginner guitar lessons will have you playing loads of beginner guitar songs in a relatively short amount of time. All of our video acoustic guitar lessons have animated tablature and chord charts right on the screen as you watch the tutorial, which makes learning those chords and riffs much easier.
Here are 3 of the most popular acoustic guitar songs from our website:

Hurt by Johnny Cash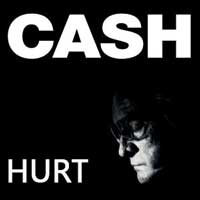 This song is great to start out with if you are new to the acoustic guitar. Many people don't know, but the Johnny Cash version is only a cover song, it was actually written by Trent Reznor of Nine Inch Nails. If you are not familiar with this song yet, I suggest you watch the music video, and get started with our guitar lesson on Hurt, you'll love it.
It will have you playing beginner guitar chords, and changing in between them (which is always a challenge for newbie guitarists) quickly.
House of the Rising Sun by The Animals
Our guitar lesson on House of the Rising Sun is also a favorite of many of our beginner students. The lesson is split into 2 parts, with the first part showing you how to play the melody, while the second part will teach you how to play a simple solo as well.
The melody involves arpeggiating chords, and is therefore a great song if you want to learn guitar chords and refine your chord changing technique.
No Woman No Cry by Bob Marley
This super song is not just an all time favorite of our students, but one of my favorite songs as well. Bob Marley usually played it on electric guitar, but this cover version will teach you how to play it on the acoustic (which doesn't mean you can't play it on the electric if you want). Our guitar lesson on No Woman No Cry may be slightly difficult for players who are very new to the guitar, but if you've been playing for a couple of months already, you should really check it out, as it has, in my opinion, one of the greatest melodies every written.
Beside learning a great song, the video tutorial will teach you how to play arpeggios, skip strings, and a funky style of strumming as well.
Learning how to play the acoustic guitar is somewhat harder than the electric guitar, but if you learn the acoustic first, you'll have no problems playing electric guitars afterwards. Remember, practice is key. Like all of our guitar lessons, our online acoustic guitar lessons include animated tablature and chord diagrams, which are especially useful for learning the acoustic, since your typical acoustic guitar song will include many chords. We've done everything to make the learning process as easy as possible, but if you really want to teach yourself to play the guitar, you will need to practice regularly, at least every other day.
The above are just a few of our video acoustic guitar lessons, check them out, as well as the rest of the popular guitar songs you'll have a chance to learn.
https://www.theguitarlesson.com/wp-content/uploads/the-guitar-lesson-logo.png
0
0
Tom - TheGuitarLesson.com
https://www.theguitarlesson.com/wp-content/uploads/the-guitar-lesson-logo.png
Tom - TheGuitarLesson.com
2019-04-05 04:28:37
2019-04-05 04:28:37
Acoustic Guitar Lessons for Beginners