JamPlay.com is quickly becoming one of the largest online guitar lesson websites on the Internet. They offer a competitively priced service, but it gets even better. These JamPlay coupon codes will allow for a discount on Jam Play services of up to 25% off of the normal price, which is always nice to have.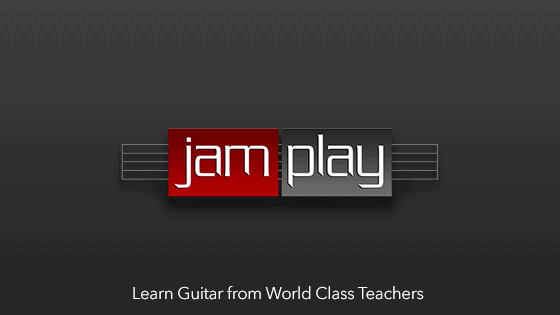 Before presenting the coupon code you will need to write into the appropriate box upon signup, lets talks a bit about what JamPlay is.
It is the no. 2 online guitar learning website, preceded only by GuitarTricks. No matter whether you're an absolute beginner, or an advanced player looking to go deeper into the ins and outs of specific genres, you'll be in for a treat with Jamplay.
And without further ado, here are the promised JamPlay coupon codes, which will allow you to save 25% off their normal pricing:
JamPlay Coupon I. - 10% Off Any Membership Package
With the following code, you will save 10% off any membership package you choose, which means that you can deduct a sweet 10% off of either the monthly, quarterly, or annual membership price. Obviously, you can achieve the biggest savings here with the annual membership.
JamPlay 10% Discount
Enter coupon code A7ECB81ADC
To instantly apply this 10% coupon to your purchase at JamPlay, click here.
JamPlay Coupon II. - 25% Off the First Month's Fee
If you want to try out JamPlay just for a month, and see if it meets your needs, why not do it at 25% off? This code will give you a 25% discount off of the JamPlay's first month's membership price.
JamPlay 25% Discount
Enter coupon code 7A508817CB
Make sure you use the above coupon codes before placing your order and becoming a member at JamPlay, you'll be able to save up to 25% of what you should be paying.
To instantly apply this 25% coupon to your purchase at JamPlay, click here.
JamPlay Lessons
Here are a couple of lessons for you from the JamPlay lesson database. There are thousands of other lessons like these, on all aspects of playing the guitar. On the actual JamPlay.com website, you can set the quality of the videos as well.
If you are still hesitant and want to check out some alternatives, have a go at our comparison between GuitarTricks vs. Jamplay, it'll show you the main differences between the 2 largest, and most popular online guitar lesson websites. And of course, if you want to give GuitarTricks a try, make sure you read our post on the GuitarTricks discount coupon as well.