One of the best part of learning to play the electric guitar is that you can find world famous lead guitar riffs to play from virtually day 1 of picking up the guitar. Ok, maybe not day 1, but if you practice diligently for 1-2 weeks, I will be able to show you some very famous guitar riffs that you'll be able to play.
By watching our collection of electric guitar lessons on famous songs, you will, with enough practice and dedication, be able to play any song you want. I emphasize that it takes practice and time, you won't be the next Eric Clapton in 1 week, that takes years of practice. If you like the electric guitar, have a go at our solo guitar lessons. You'll be learning all the techniques you need to play the songs you love through practicing famous guitar songs from Slash, Ozzy Osbourne, Metallica, and more.
Here are a couple of easy to learn lead guitar songs that you can play at a very early stage already, all of which will really develop your understanding and use of solo guitar techniques:
Sunshine of Your Love Lead Guitar Riff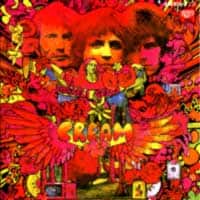 This song is interesting, since not many people know it's name, but once you hear the main riff, you'll know it immediately. Eric Clapton played guitar in the band Cream back in the 1960's, so this is a real "oldie but goodie".
The entire riff is played on 1 single scale in 1 single key, which is great for beginners who are not that comfortable with moving along the fretboard yet. And of course, the fact that one of the best lead guitar riffs of all time is played on 1 scale in 1 key, really shows you the importance of learning guitar scales. Have a go at our video guitar lesson on Sunshine of Your Love, and remember to download it's tabs as well.
Wipe Out Lead Riff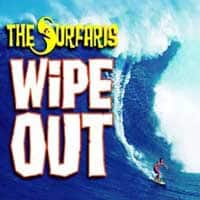 Wipe Out by The Surfaris is a real classic and a great song to start out with, since it's fairly simple to learn and master, even for absolute beginners. In fact, this was one of the very first songs I learned as well 🙂 And you know what, I still love playing it today, more than a decade later. It just has such energy to it, especially when you play along to a backing track or a friend who plays drums.
Learning to play this song will really develop your alternate plucking skills, a technique which is absolutely vital if you want to play solos on the electric guitar. Go on over to the guitar lesson on Wipe Out, you'll be able to learn and play it very quickly.
The above are just a few examples of the lead guitar lessons we have on the website. All of our lessons on popular, yet easy guitar songs focus on teaching you not just the song, but the underlying techniques and theory you need to play any song you want later on. As I said, this all takes a lot of practice, but you won't regret it, I promise.
https://www.theguitarlesson.com/wp-content/uploads/the-guitar-lesson-logo.png
0
0
Tom - TheGuitarLesson.com
https://www.theguitarlesson.com/wp-content/uploads/the-guitar-lesson-logo.png
Tom - TheGuitarLesson.com
2018-10-03 16:05:00
2018-10-03 16:05:00
Learn Popular Lead Guitar Riffs and Electric Guitar Solos