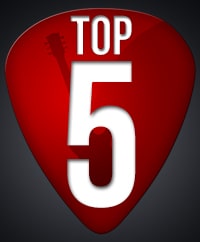 Hi guys, we're in the middle of summer, time flies by quickly. So quick, that I actually forgot to write the Top 5 post last month, sorry about that to whoever reads it regularly.
We're still in the middle of summer, so most of you are enjoying your vacation time with family and friends. It's been a hot summer, so I can imagine that going to the beach has had priority over your practice time 🙂 It's ok, it's only natural, but keep your calluses in check, otherwise they'll disappear and you'll need to work extra hard to form calluses again.
In case you are needing a bit of inspiration as to what to practice, have a look at the most watched video lessons from last month.