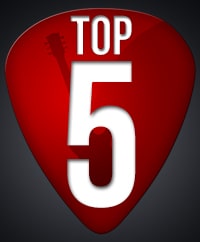 Hello guys and gals, welcome to this month's report on what my online students at TheGuitarLesson.com have been learning.
Each month, I dive into my analytics program with a dual aim:
To find out what my students are learning,
And to motivate everyone through this series of posts.
My logic is that by letting you know what your peers are learning, you will be motivated to learn some of the Top 5 songs as well.
September is the first school month, the true end of summer. It is also the month that most people start practicing guitar again, after the summer hiatus. If that sounds like you, that means you have a lot of practice time to make up for.
Let's start!