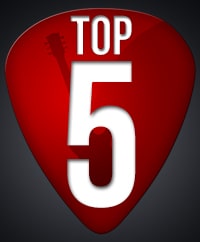 Hello everybody, hope all of you are doing great and enjoying the wonderful weather spring is bringing. Personally, I like the hotter seasons more than the colder seasons, so I really enjoy springtime. Don't get me wrong, I love skiing as well. I guess it's sort of like trying to decide which movie is better: Return of the Jedi or Empire Strikes Back.
Got off track there a bit, let's just return to the realm of the guitar my young Padowans 😉
I hope you have been practicing the guitar diligently, and that you are having fun playing everything to your friends and family. If you're looking for a few more songs to learn, have a look at what other students have been learning last month below.