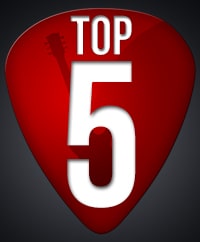 Hello everybody, welcome to this month's post on the most viewed lessons on TheGuitarLesson.com. Every month, I like to share a bit of the viewership statistics of my site, with the intent of motivating you to grab your guitar and start practicing a few songs.
May is the precursor to June, the beginning of summer. Traditionally the summer is an off-season for guitar teachers, since most students are out in the open, traveling, vacationing, doing summer things.
This year, I'm hoping to see less of a drop in viewership. Hopefully after reading this post, you will want to learn a few of these popular songs. These are the guitar lessons that were viewed most often last month, so I'm sure you'll have fun with them, just like my other students did.