All right, so you know how to read tabs (if not, learn to read tabs now), and you're ready to make some music. Fortunately there are thousands of easy guitar tabs for beginner guitarists, ready for your plucking.
The one's you'll end up loving to play will depend on what genre of music you're most in to. Please keep in mind that at a beginner stage, you can't really go wrong with any song tablature you end up learning, since everything you do is still aimed at getting better at the guitar.
With enough practice (and I mean like 30 minutes per day, so not much), you'll be able to play pretty much anything.
But for now, have a look at 10 of the easiest and popular beginner tablature my students love.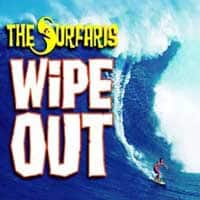 Wipeout - The Surfaris
A great beginner piece for practicing lead guitar.
No special guitar skills needed here, but the awesome surf vibe will have you heading for the waves 😉
[button size="large" link="https://www.theguitarlesson.com/wp-content/uploads/lessons/wipeout-tabs.pdf" color="#9E2828" text="grey"]Download tabs[/button] or [button size="large" link="https://www.theguitarlesson.com/guitar-lessons/wipe-out-guitar-lesson-surfaris/" color="#9E2828" text="grey"]Watch lesson[/button]
https://www.theguitarlesson.com/wp-content/uploads/the-guitar-lesson-logo.png
0
0
Tom - TheGuitarLesson.com
https://www.theguitarlesson.com/wp-content/uploads/the-guitar-lesson-logo.png
Tom - TheGuitarLesson.com
2019-02-19 01:27:46
2019-02-19 01:27:46
10 Easy Guitar Tabs for Beginners