Tired of Searching for Each GP Tab Individually?
I don't blame you! I got tired of going onto the Internet and searching whenever I wanted to find the Guitar Pro tabs to a song I wanted to learn. I always asked myself, "How come these big tabs sites have so many tabs, where do they get them? And how come it's still so hard to find the tabs I want?"
So I got fed up with www.ultimate-guitar.com and the likes, and decided to gather and categorize all the tabs I come across. And this is how our tabs database was born.
Almost 50,000 GP Tabs Perfectly Categorized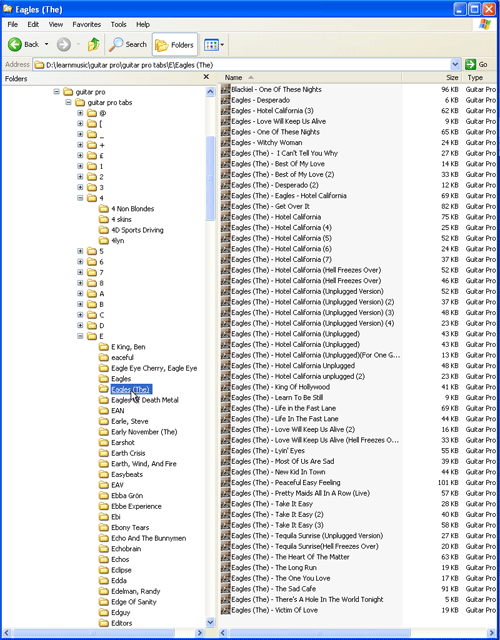 I'm the kind of person that likes to know where things are and how to find anything I want in a snap. That's why our database of almost 50,000 Guitar Pro tabs from 6,500 artists is perfectly categorized by letter, artist, and song.
You'll see that finding the song you want is a snap, and find it you will, since I'm pretty sure that just about every song ever written is included in the database. It would be silly for me to start listing all 6,500 artists on this page, no, that would make no sense whatsoever. As I said, you'll find pretty much any song you've ever known, and still have about 45,000 more to listen to and learn if you like.
You'll find songs from
every genre,
every band,
every part of the globe.
A lot of work has gone into this collection of Guitar Pro tabs, so making the entire thing available free download would be silly of me. But that's what I've done actually.
You can download any individual song from the database off of this website. Just click on the category letters on the top of this screen. However, if you want to have the entire collection of almost 50,000 GP tabs at your fingertips, you'll want to download the entire database onto your hard-drive. Now being a bit silly and letting people download individual songs for free is one thing, but letting people download the entire database in another.
If you want to instantly download all of the songs in our GP tabs database, you can do so for one low fee. Yes, it's not free as the individual songs, but in the long run it'll save you hours and hours of searching, believe me, "been there, done that".
So yes, if you want to play like the big boys and have a HUGE collection of tabs on your hard-drive (totaling 1.3 GB of tabs, so make sure you have enough space), then you'll need to pay a very reasonable fee of $18, and in return, get instant download access to the entire archive of tabs. If you want to save yourself a lot of time and trouble, you'll see that this amount is more than fair.
As a special offer for [exec]echo date("F");[/exec], you can get instant download access to the entire tabs database with a 50% discount!
Trust me, not having to search the web for individual tabs all the time is a real timesaver. You have nothing to lose since if you are not satisfied with the quality of the tabs, we will refund your money, no questions asked.
Take advantage of the 50% discounted price today, click the add to cart button below. After your payment, you will be taken to the download area, where you can instantly download the entire database.
October Savings
50% OFF
Don't miss this sale! Snag the database now through October 2023.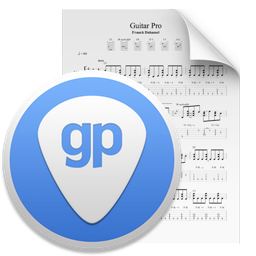 Regular price $18 Today $9
All orders are processed securely by PayPal, so you can be 100% sure your payment details are safe.
The download link to the GP tabs database will be emailed to you immediately after payment. The email will be sent to the email address you enter on the PayPal payment page.
All the best,
Tom Fontana