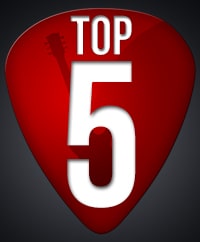 Hey guys, welcome to the September edition of the report you've grown to love, my rundown on the 5 most popular guitar lesson videos for the month.
As you'll know, I gather this data each month not only to show me what you guys are watching, but also to encourage my readers to practice the songs others are learning as well.
September marks the start of the school year, people are back to work, and this also means people are dusting off their guitars from the summer incubation period, and starting to play again. Guitar season has started again, yippie! I'm already getting many more emails and more views on the lessons, so in general, can see that more people are playing.
Now let's dive into it, shall we?
The 5 top tutorials of September, 2016
5. Stay With Me - Sam Smith
Coming in at position number 5 is a song newly released right at the end of the month, Stay With Me. This song was a sensational hit the year it came out, bringing fame and fortune to Sam Smith very quickly. The cool thing is that the song is actually really easy to play, try it yourself!
4. Somewhere Over the Rainbow - Israel IZ Kamakawiwoʻole
The Judy Garland song from Wizard of Oz was made even greater by IZ's version. He plays it on the uke, so to get a higher pitched sound, we'll use a capo in this lesson, and concentrate our strums toward the treble strings. If you haven't learned this song yet, you're really missing out. 
3. Lullaby
Was there a baby boom in September? Could have been, since Lullaby has never been in the top 5 list before. This lesson teaches a really nice cover of Brahm's classic on the acoustic guitar. You're sure to sooth your baby with this one, and it's also a great fingerpicking workout. A must for new parents, that's for sure.
2. You Never Can Tell - Chuck Berry
We can safely say that this Chuck Berry classic is one of the most viewed lessons on the site. It is in the top 5 pretty much every month. And you know the reason? Because it's a great song! Chuck Berry is the father of rock 'n roll, all guitarists need to have a few of his songs in their repertoire.

1. Father and Son - Cat Stevens
The most watched video last month was on a new song, Father and Son. It is a really great song with deep meaning for all fathers with sons out there. Gets to me every time I hear it, even though my son is just 3 years old. Make sure you learn this song, it'll really develop your strumming skills, and it will give you a chance to work on your chord changes.
This concludes the top 5 lesson post for September. You know what to do now, right? 😉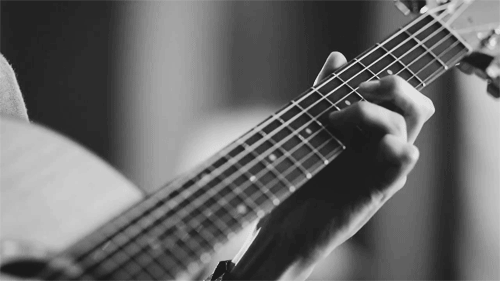 https://www.theguitarlesson.com/wp-content/uploads/the-guitar-lesson-logo.png
0
0
Tom - TheGuitarLesson.com
https://www.theguitarlesson.com/wp-content/uploads/the-guitar-lesson-logo.png
Tom - TheGuitarLesson.com
2016-10-13 09:02:17
2018-05-16 07:44:21
Top 5 Guitar Tutorials: September, 2016