As I do every month, today I will share with which guitar lessons were the most popular in the month of February. Why do I think this is important enough to write about?
Because I'm hoping that seeing what other people are learning and enjoying will hopefully give everyone else a motivational boost, and start practicing more.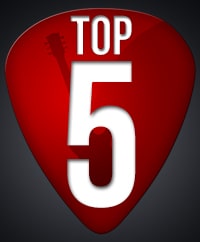 The month of February is an interesting one, the boost of new players from Christmas and January starts to die off a bit. I've seen this trend for years, and know that it is industry wide.
Lots of people get a guitar for Christmas, or make it their new year's pledge to learn guitar, but not many actually continue learning for more than a few weeks. If you think about it, this is part of human nature actually. How many times have you set out to do something, learn something, but than backed off because of various circumstances?
It's the same with the guitar unfortunately, but I'm here to make sure that you, my dear Padawan, will continue learning for decades to come!
So in that spirit, lets have a look at what your peers have been learning last month
https://www.theguitarlesson.com/wp-content/uploads/the-guitar-lesson-logo.png
0
0
Tom - TheGuitarLesson.com
https://www.theguitarlesson.com/wp-content/uploads/the-guitar-lesson-logo.png
Tom - TheGuitarLesson.com
2014-03-01 12:15:08
2016-07-01 09:31:03
5 Most Played Lessons of February, 2014